HENDRICKS COUNTY, Ind. – The Indiana Department of Transportation announces restrictions on U.S. 36 (Rockville Rd.) starting on or after Monday, June 20 for pavement patching work on the west side of the White Lick Creek bridge. The westbound driving lane of U.S. 36 will be restricted between County Road 571 E. and C.R. 625 E., in Avon. It's expected to reopen on Friday, June 24, weather permitting.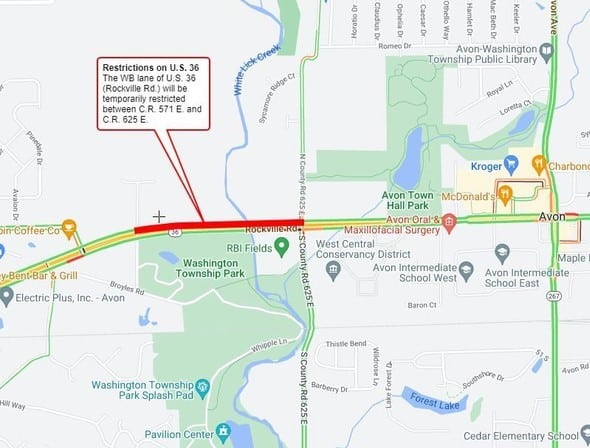 This project was awarded to Rieth Riley Construction for $2.9 million.
INDOT reminds motorists to follow the posted work zone speed limit, use caution and consider worker safety when traveling through a construction zone.
Stay Informed
Motorists in West Central Indiana can monitor road closures, road conditions, and traffic alerts any time via:
Mobile App: iTunes App Store and the Google Play store for Android